Welcome to the world's most innovative private aviation company that offers the most efficient, friendly, and rewarding solutions for your luxury private jet travel.
Whether you require a luxury private jet to make better use of your time, to enjoy premium leisure travel, elevate from commercial aviation, or experience the one-off flight of your lifetime, have confidence that our unique solutions will exceed your expectations.
Our commitment to privacy, integrity, service, and safety ensures you will always enjoy flying more.
Our modern fleet of luxury private jets and unique programs ensure the most luxurious, financially efficient, sustainable solution, every time.
Desire the benefits of full aircraft ownership at a fraction of the cost?
Enjoy a flexible schedule?
Require a one-off flight?
Fractional ownership
Desire the benefits of full aircraft ownership at a fraction of the cost?
Fly where, when, and how you choose, with unlimited flight hours, a revenue share, and access to our entire fleet of luxury HondaJet and Gulfstream G280* aircraft.
Stretch Jet Card
Enjoy a flexible schedule?
The only in-fleet jet card that rewards your flexibility with bonus flight time on a luxury HondaJet.
Our bespoke management agreement covers all operational needs and access to our charter sales services, with a focus on HondaJets and modern, large-cabin aircraft.
Charter
Require a one-off flight?
Choose the most efficient aircraft for your mission from the luxurious four-passenger HondaJet to the efficient King Air or spacious ten-seater Gulfstream G280.
The industry leader for missions with up to four passengers, traveling up to three hours
Most legroom and best cabin experience in class
Highest, fastest, farthest flying and most efficient aircraft in class
The industry leader for missions with up to ten passengers, traveling up to
eight hours
Largest cabin in class
Fastest flying and most efficient air-frame in class
Plus, through our charter program, no matter your mission or requirements, we offer a fleet of modern aircraft to fly you where you need to be, on schedule, in style.
The best customer experience in private aviation. Our concierge team is ready to exceed your every need
ARGUS Platinum and IS-BAO Stage 2 safety ratings, plus our pilots enjoy above industry standard rest periods. Your safety is our priority
We offset the CO₂ from every gallon of fuel in our fleet through our program with 4AIR
Our modern fleet of HondaJet and future Gulfstream G280* luxury private jets are the most spacious and efficient in their class
Over 25+ years of experience in private aviation as both operators and flyers. Our team are experts in operations while empathetic to your needs, crafting programs that exceed your expectations
Volato is hiring the best talent in the industry, building the most innovative solutions in private aviation, and is backed for success
Let us craft a solution for you
We work with you and your advisors to develop the most efficient program based on
your unique private aviation needs and requirements, including existing aviation
portfolios, whether commercial or private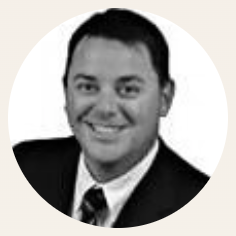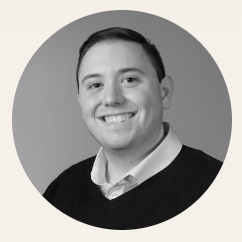 Sky-high safety standards
Two pilots on every flight
Two pilots on every flight
Two pilots on every flight
Contact a team member today for a casual conversation about Volato's innovative solutions
Explore our innovative solutions
Contact our team today to learn more about our innovative jet share, jet
card, aircraft management, and charter programs.
Volato Contact Form
Contact form at the bottom of every page.
"*" indicates required fields
Jet Share & Jet Card Inquiries